Hello!
I have over 30 years experience as a Licensed Professional Counselor and maintain a private practice in Dallas, Texas, as well as do tele-therapy with clients from all over. Having worked with a wide range of clients over the years, I currently work with high functioning clients seeking help with relationships, stress and anxiety, depression, goals and dreams, or issues related to emotion and self-esteem. In a comfortable and supportive atmosphere, whether in my office or on the phone, I offer a highly personalized approach tailored to each of my clients individual needs to help attain the personal growth they're striving for. My own health and growth have always been a priority in my life and help me to be real with my clients.

Whether your concerns are individual, with relationships, family, parenting, work or friends, or life transitions, I am here to help guide and coach you to a better place. My referral base is mainly from happy, satisfied clients who have learned tools for improving their lives.
Tracie grew up in Arlington, Texas. Graduating from Lamar High School in the top of her class in 1981, she attended Texas A&M University where she was a Pre-Med major and a Varsity Diver on the swim team. Transferring to Auburn University in 1983 on an athletic Scholarship, she graduated with a Bachelor of Science degree in Medical Psychology, Cum Laude.
Tracie went on to earn her Masters and graduated from Southwestern Baptist Theological Seminary in 1988 with a Master of Arts in Marriage and Family Counseling. After graduating she spent her time getting licensed as a Professional Counselor and specializing in Marriage and Family Therapy as well as Addiction. Tracie feels it is important to have a broad base when counseling people, but also have some areas of specialization, which is why she became Licensed as a Marriage and Family Therapist, and a Licensed Chemical Dependency Counselor.
Tracie has worked in non-profit and inpatient settings. She has been in private practice since 1991 and owned her own business in Arlington, Psychiatric Associates of Arlington, until 2004, when she moved her practice to Dallas to be closer to her home and children. She is a solo practitioner who utilizes all aspects of the mental health field in her practice, including psychiatrists, psychologists, social workers and other counselors and doctors.
I have been married, divorced and raised children in a blended family, suffered from infertility, miscarriages, and experienced a range of emotions that accompany traumatic experiences. Blessed with two motivated and disciplined kids who became collegiate athletes and are on their own now, I am happy and energetic and bring this energy and balance to my practice. I also enjoy time with my grandchildren, cardio, weights, reading, painting (and hang my artwork in my office), dancing, and all water and snow sports.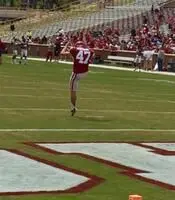 I am an interactive, cognitive behavioral therapist. My therapeutic approach is to provide support and practical feedback as a directive therapist. I integrate complementary methodologies and techniques to offer a highly personalized approach tailored to you. With compassion and understanding, I work with you to help build on your strengths and attain the personal growth you are committed to accomplishing. If you are interested in more information about my services, feel free to call or text me at 214-535-5354.
Education
Texas A&M University 1981-1983, Pre-Med
Auburn University 1983-1986, B.S. in Medical Psychology
Southwestern Baptist Theological Seminary 1986-1988, M.A.M.F.C., Masters in Marriage and Family Counseling
License, Certifications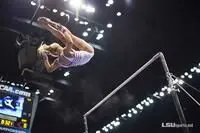 LPC, Licensed Professional Counselor, 1991-Present
LMFT, Licensed Marriage and Family Therapist, 1993-Present
LCDC, Licensed Chemical Dependency Counselor, 1993-Present
Board Certified in Professional Counseling
Member of The American Psychotherapy Association
Professional Experience
Mental Health Technician, 1980-1981, 1986-1988
Counselor for Non-profit agency, Parenting Guidance Center, 1988-1990
Program Director for Adolescents and Children, For Profit, Twin Lakes Hospital, 1990-1991.
Private Practice, Psychiatric Associates of Arlington, in Arlington (PAA), 1991-1999.
Private Practice, President/ Owner of Psychiatric Associates of Arlington, 1999- 2004.
Private Practice/PAA moved to Dallas in 2004 to Present.

Additional Training
Tracie keeps current with over 40 hours of continuing education every two years.